Healthy, home-cooked meals
A good diet is crucial to a young child's development. That's why we employ a dedicated nursery chef to provide nutritious, balanced meals — all home-made with loving care.
Delicious fresh meals & snacks
Our professionally equipped kitchen is run by our own qualified chef, who plans a choice of meals containing high-quality, fresh ingredients and then prepares them all on the premises. We emphasise fresh fruit and vegetables and organic produce where available. All of our meat is purchased from our local butcher and we use a local, organic farm for the majority of our fresh fruit and vegetables.
Mealtimes
Children enjoy up to three meals during their nursery day with us, depending on when they arrive and depart. Drinks and healthy snacks are also served, and older children are encouraged to help themselves from low-level refreshment tables.
Sample menu:
Breakfast - Selection of cereals and toast
Snack - Breadstick's and homemade houmous, melon and banana
Lunch - Sausages, mash potato, cabbage, carrots and gravy
Syrup sponge pudding and custard
Snack - Ricecake's and cream cheese, apple and orange
Tea - Homemade carrot and coriander soup served with fresh bread
Fruit yoghurt
Variety & balance
All our meals are prepared on the premises by our qualified chef, who carefully plans our menus to ensure we provide a variety of nutritionally balanced meals. All of our menus meet the nutritional guidelines for children, based on the four food groups:
· Fruit and vegetables
· Protein (including meat, fish, eggs, beans and other non-dairy sources)
· Starchy foods
· Milk and dairy products.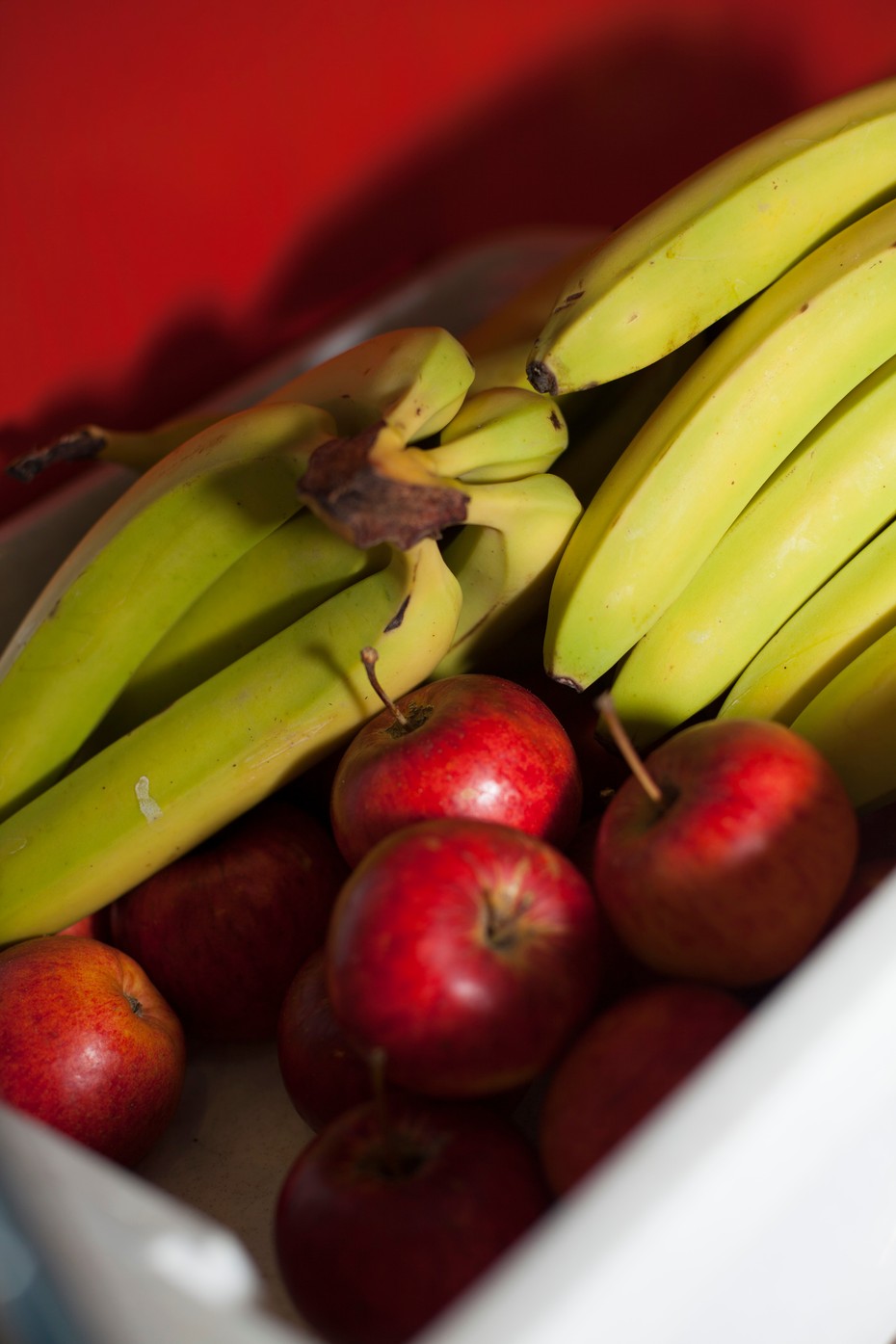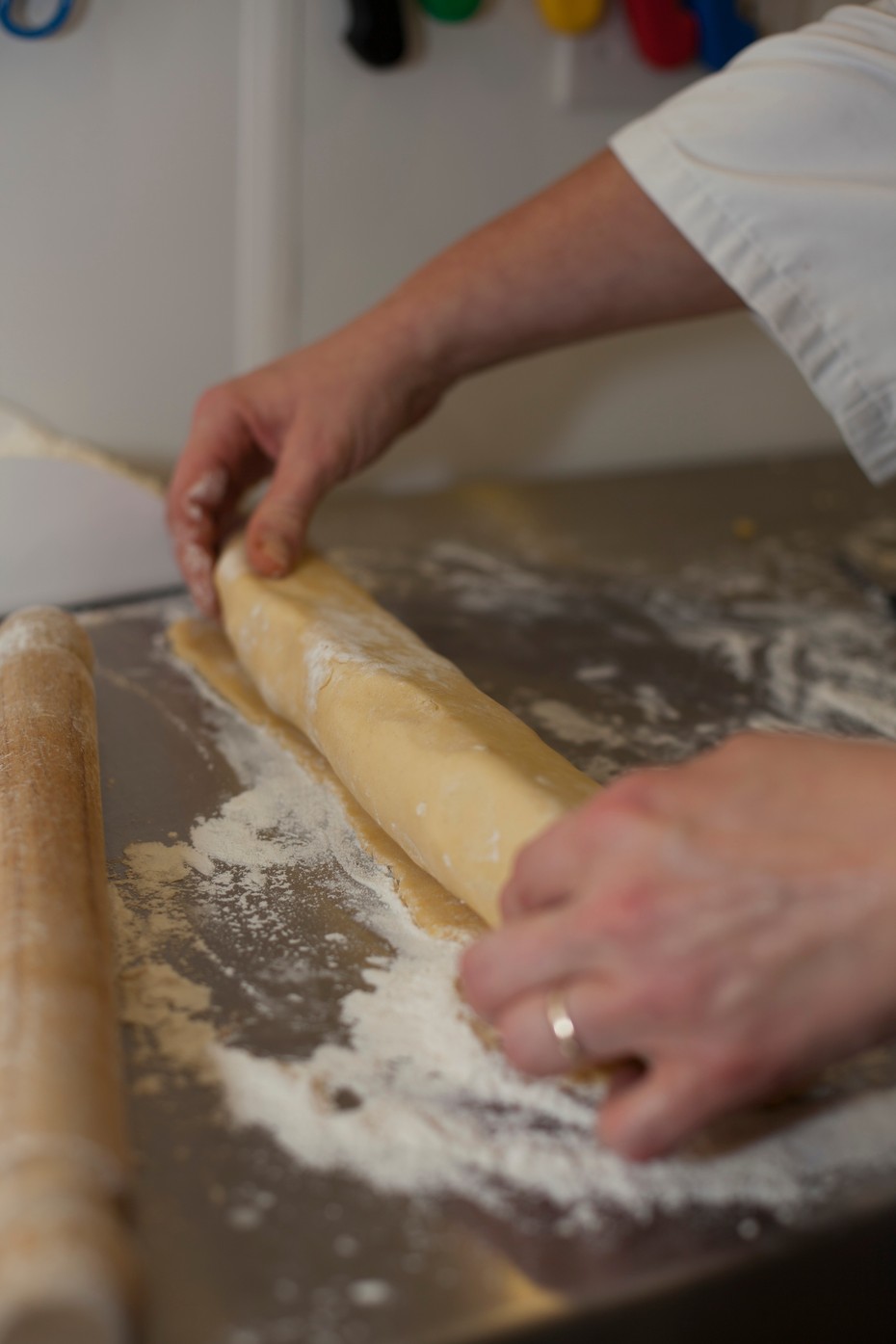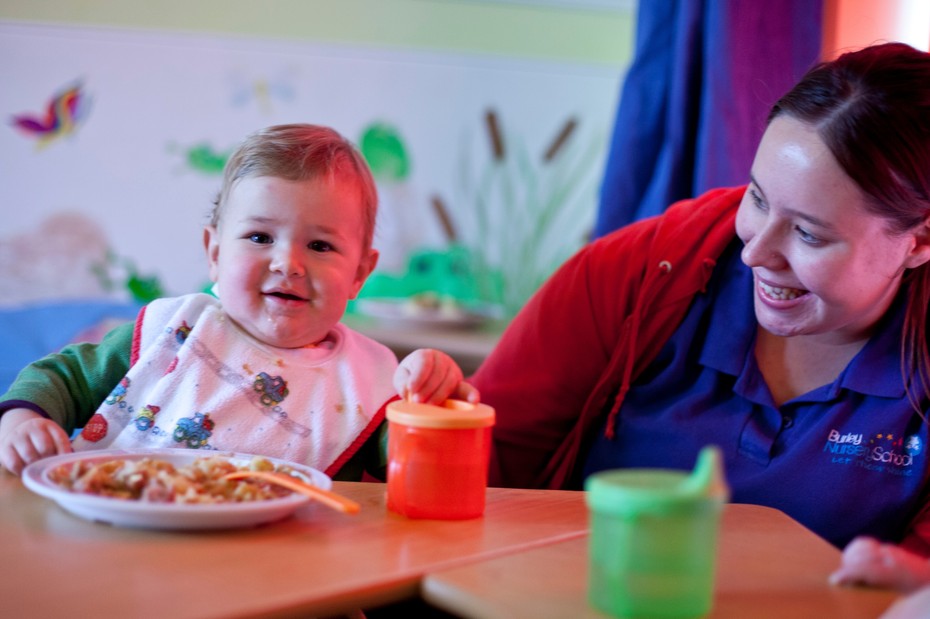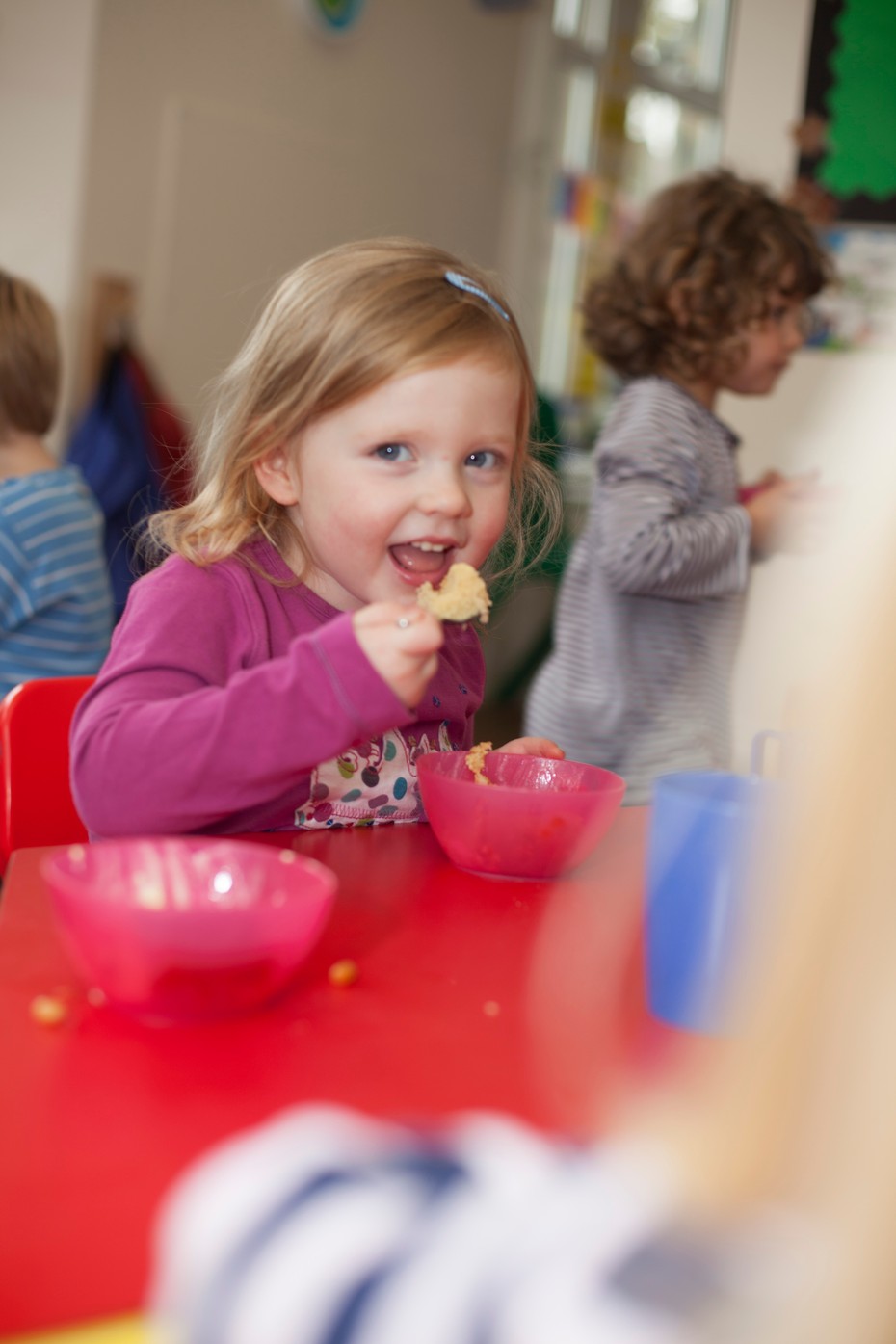 Special dietary requirements
We will meet your child's special dietary needs. For example, we will provide meals and snacks which are vegetarian, egg-free or lactose-free.
Social and learning
Mealtimes at Burley Nursery School involve so much more than eating and drinking: we also promote the social aspects, making meal times a happy, relaxed and sociable occasion as well as a new opportunity to learn.
Children and staff sit down together at tables to enjoy a 'family-style' meal at which good table manners are encouraged. There are lots of linked opportunities for learning. For example, children can plant and grow food in our nursery vegetable patches, helping them to understand where food comes from. We also teach them about the benefits of healthy eating, encouraging them into good habits that will last a lifetime.
Food Safety and Hygiene
At Burley Nursery School food safety and hygiene in extremely important to us. We are regularly inspected by the Environmental Health team to ensure that we maintain high standards of food hygiene and are pleased to say that we currently hold a five star rating for this.
For more information on this please see this website